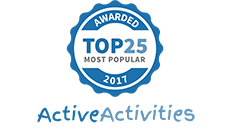 "The Centre staff go above and beyond to help get your child learning the skills and gaining confidence in the pool. My youngest son was always scared to let go of the instructor. Both management, and the instructors worked together to find a solution. Now I cannot get them out of the family pool! Thank you!"
- Ingrid Dorigo
"All of my kids feel confident with their instructor which makes them enjoy coming to swimming. Great atmosphere and friendly staff!"
- Bianca Aboaal
"My daughter absolutely loves coming to C&M Aquatic Centre every week. They have friendly and approachable staff and her swimming instructor is fantastic!"
- Cassandra Baxter
"C&M Aquatic Centre is a great place to swim and learn. The staff are always very friendly, it's a great atmosphere and the kids love it."
- Joel Roche
"I love everything about C&M, all receptionists and instructors are friendly and the pool supervisors are very hands on. I will definitely recommend C&M to my friends and family".
- Verna Pittet
"My kids have been coming here since they were two and one. They love the classes and really connect with the teachers. This is important to us because their learning of swimming and water safety is of absolute priority and they learn that here".
- Yvette Zappia
"The dedication of staff is great, and they truly care about my children's progress."
- Rana Lakmas
"C&M Aquatic Centre provide an excellent service. The staff are all very friendly, informative and respond to any enquiries. The instructors are excellent with the children. I highly recommend C&M for their commitment and professionalism. Great swim Centre with great people!"
- Gary Ruming